Art Galleries & Museums

Government & Education

Private Residential

Restaurants & Cafes

Commercial Offices

Hospitals & Medical
The Gallery System has been manufacturing in Australia for over 30 years and pride ourselves in being the market leaders.
We offer fast reliable delivery of quality art hanging systems in Sydney, Melbourne, Brisbane & throughout Australia. Whether you are a professional – a gallery, specifier, school or business or are looking for a professional home picture hanging system, talk to us today! Easily move and change your art without holes in walls! Installation is basic DIY or enquire about our installation services. Shop our optional add-on lighting with the Standard Gallery System or check out our sleek and barely visible Slimline System which is one of the most flexible picture hanging systems available.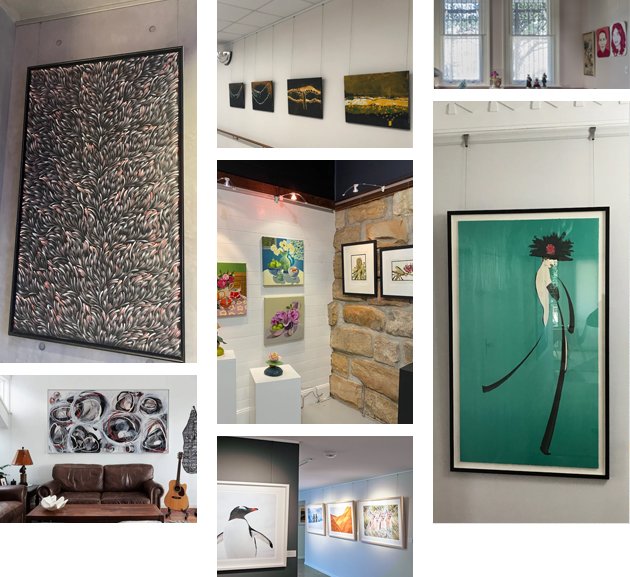 Everyone who has had anything to do with hanging the exhibition has raved about the ease with which your system worked plus the lighting. The latter also came from our audience to date plus some artists who have seen our website. So you have plenty of kudos there.
– Peter Boyle, The Channon Gallery
Just a Quick Message to thank you for your superb service. We have received your fabulous track system in a super fast time Your service is greatly appreciated as we are now finalising the gallery walls. Looking forward to using your systems in the future!
– Wayne, The Gentleman's Apartment
The installer was so lovely and helpful today – thanks for organising so quickly, I really appreciated it!
– Rebecca, Tigress Furniture
The hanging system is brilliant!
– Peta Dixon (Slimline System, home use)
The Slimline track looks fantastic, it blends in beautifully with my white ceiling and cream walls.. In fact, I'll have to draw the family's attention to it or they might not notice. Your installer did a great job at setting the tracks flush with the cornices. I'm waiting until next week when I have more spare time to go berserk hanging pictures. Thanks again Lisa, I'm really pleased with the result.
– Helen, Home use
The Gallery System was easy to install and looked fantastic! We transformed the space from nothing into a beautiful gallery in one day. The owners of Rawnsley Park Station were very impressed, so it made us look good too! The exhibition opening was awesome. Thank you!
– Catherine Bourne, Visual Artist
Hi Lisa, I just wanted to say a big thank you again for helping me with my lighting set up. I love them. I have finally got around to taking a picture and have attached it for you so you can see the finished product.
– Sarah Streets Studios, Brisbane
The Gallery System were responsible for providing the hanging system for the last St Joseph's College Art Show. Lisa and her team from The Gallery System were very supportive throughout the process and Lisa's professionalism and knowledge of the system was evident at every meeting. They demonstrated their ability to meet our specific needs and install a system to meet our specifications .
– Donna, St Josephs College Art Show Committee
We have had wonderful service from The Gallery System over many years and many hospital art projects from the very large to small, always with prompt supply and excellent pricing. The Slimline Track with security hooks has proved itself over and over. We trust the hanging of very valuable art works to their 1st class product.
– Malcolm Cook, Health and Research Centre
"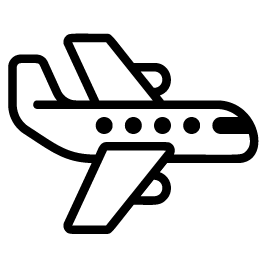 Fast Shipping
Through our shipping partners we offer the fastest shipping available Australia Wide.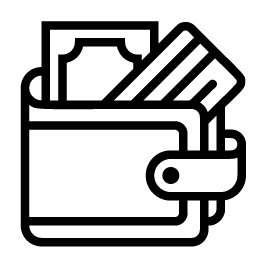 Competitive pricing
We offer a quality product at the very best price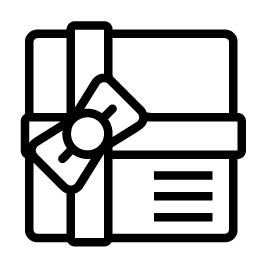 Australian Made
Gallery Systems have been manufacturing in Australia for over 30 years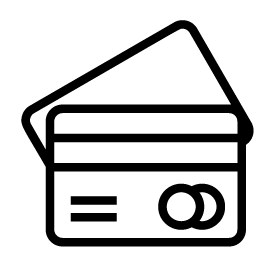 Secure Payments
Your security online is important to us. We use only trusted payment gateways: ANZ Merchant Facility, PayPal, AfterPay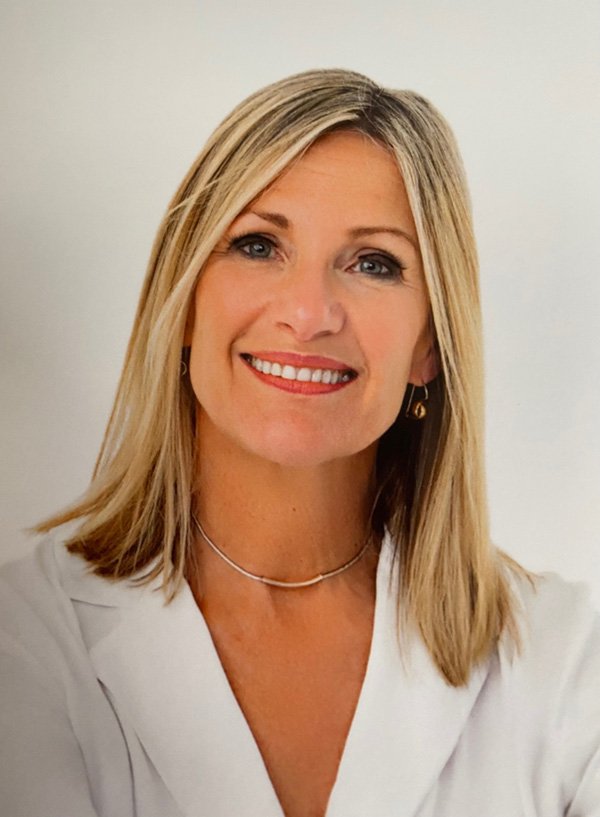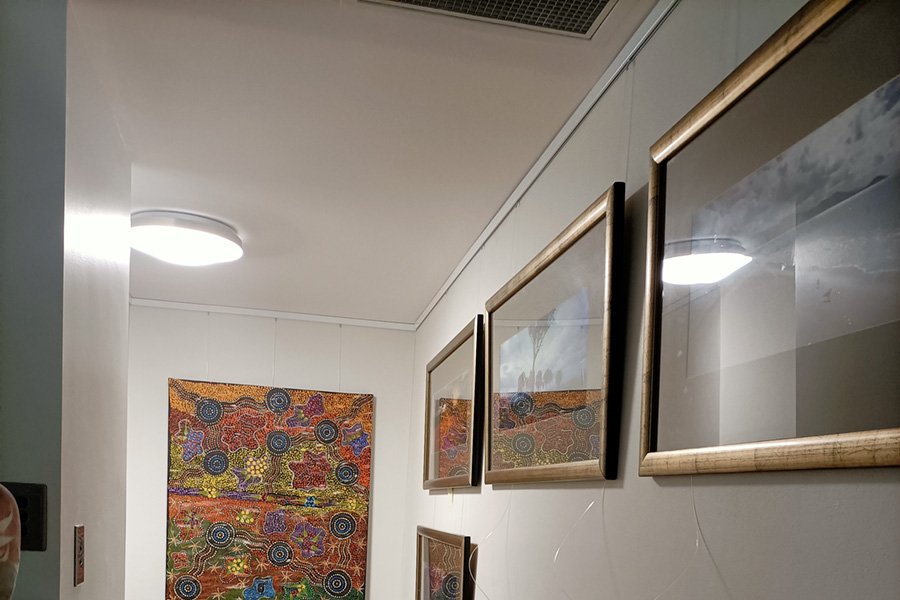 Get a Custom Quote
Need help working out your requirements? Just either call or email us and our friendly team will help tailor a quote to your needs.
Get a Custom Quote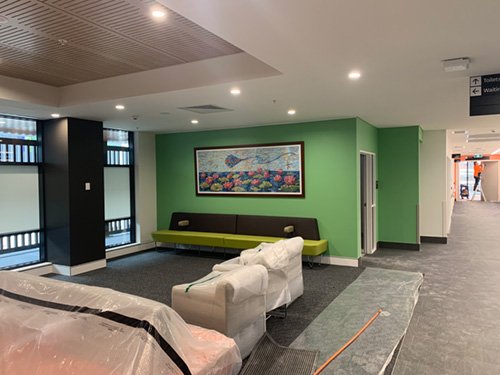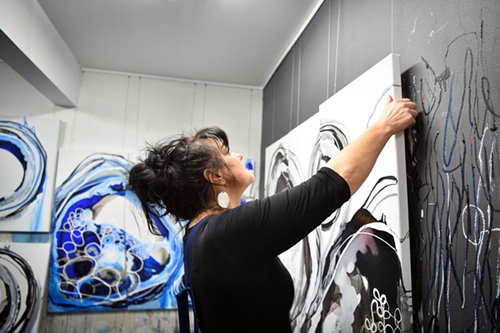 Meet our Customers
Case studies of our systems in use – both in the home and commercial. Meet one of our favourite artists
Meet our Customers
Jennifer Couttas
8 August 2023
Lisa was referred to us from a gallery in Wagga Wagga. She was very helpful, guiding us to the slimline hanging track for our home. She also referred us to an installer who was excellent and very knowledgable about the product. We have a couple of walls where we would like the flexibility to change our art configuration over time. This is a perfect solution with a great and quality product. It's not inexpensive but for us, wholly worth the cost.
Crystal Wong
8 February 2023
We are very happy with the service we received from Lisa and Richard. Lisa helped us to understand what package suits our needs and was patient in answering our questions. She made sure strata is happy with the installation which I appreciate. Richard came to install the system and was professional and efficient. He also took the time to explain how to use the system. Highly recommend their service.
claire randall
20 January 2023
100% happy, super service, very friendly and helpful. The rail system works great for my gallery and the tape and hooks easily move paintings up and down. Perfect, I highly recommend
sandra iosefellis
18 January 2023
Gorgeous product, easy to install, and excellent service! Creates a professional look and feel for our business.
Jane Threlfall
25 October 2022
The Gallery System has provided a fantastic outcome for both my apartment and my mother's apartment. It works well, looks good - and professional service both from the sales and installation side to complete it.
We have recently used The Gallery System to hang our pictures in our new abode. We found the service extremely efficient and friendly and really easy to work with. The installer, Richard, did a perfect job in a surprisingly short time and we are now working our way through the task of selecting what should hang where. The actual system is really user friendly and very flexible, so things can be moved with little effort. It's one the best things we could have done in our new home. Helen and Ned Poole
Lisa was very easy to deal with. Products are very good.
The process from ordering to installation by myself and my partner was really easy. The product (Slimline) is great, it looks good, locally made and follow up was superb. I will be ordering more hooks soon!
Paul Clements
11 July 2021
Very helpful when I needed items in a hurry.
I had a great experience getting my slimline art hanging system installed. Lisa came to my home to assess the space, explain the system and give me a quote. She was knowledgeable and lovely. Richard came to do the installation and he was quick, skilled and polite. I'm pleased with the end result and I recommend this product and the service provided by Lisa and her team. Thanks!!