Shop our range of Hanging Systems: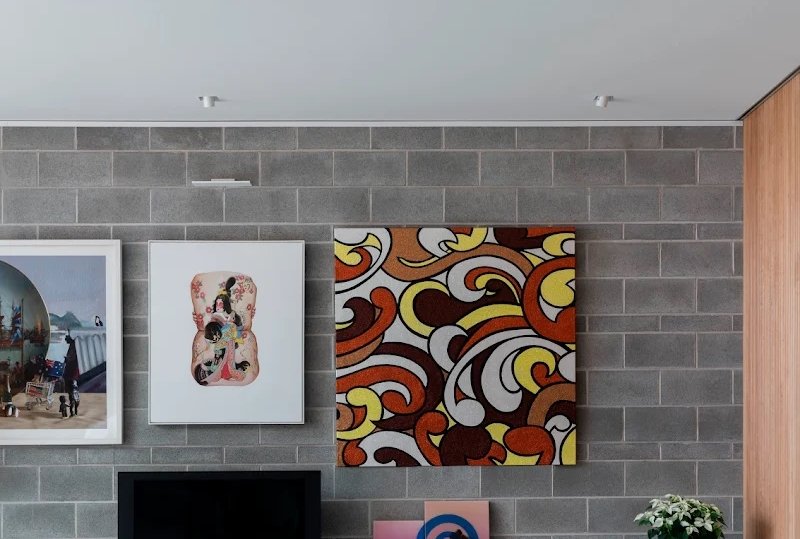 Slimline Art Hanging System
A Discreet Picture Hanging Solution… The Slimline System track is very discreet and is designed to look like a continuation of the cornice. Our Slimline Picture Hanging System allows you to change your display as frequently as you wish without ever repainting or patching holes in walls. The Slimline System is the premium product in picture hanging hardware, this is what makes it so versatile, easy to use, and our most popular, best-selling picture hanging system.
Key Features:
Perfect for Residential or Commercial
Can hang pictures up to 28kg
Sleek and unobtrusive
Standard Gallery System
This is our heavy duty system designed for Gallery and commercial use, however also often used in the home. This track also has the option to add our Gallery System Lighting where light wands clip on and off.
Key Features:
Can hang pictures up to 40kg
Optional add-on lighting
Popular with galleries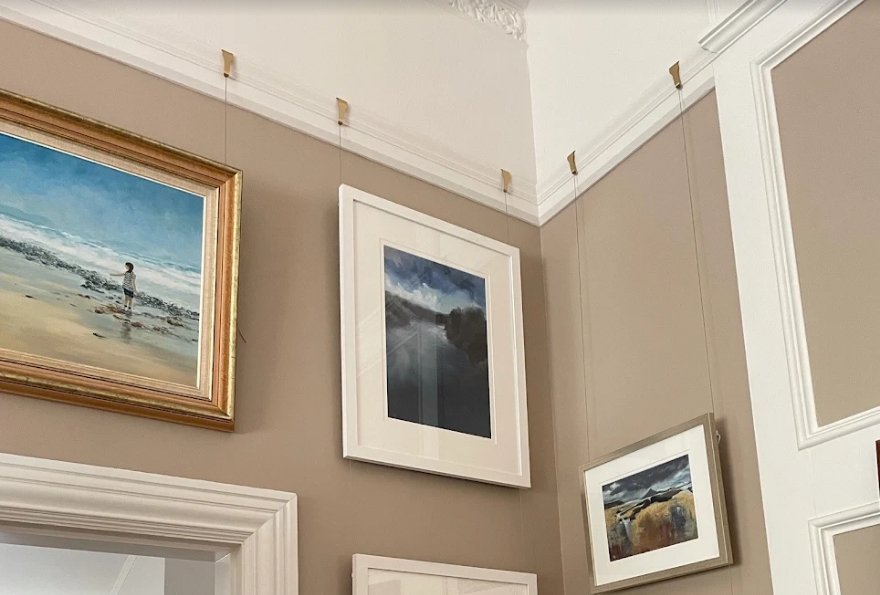 Picture Rail System
The Traditional Picture Rail System, as the name suggests, works with original or new timber rails as found in Victorian style homes. Modern design picture rail hooks fit over the wooden rail without any complicated installation required. Our picture rail hanging systems allow you to hang artworks one under the other and move art around as required.
Key Features:
Clever design tucks the hook back towards the wall
Prevents pictures leaning forward
Solid Brass or Stainless Steel
Display System
Commonly used by real estate agents, this versatile system uses tensioned stainless steel cables to support clear acrylic holders. Suitable to hold printed material or photos. Displays can be double sided.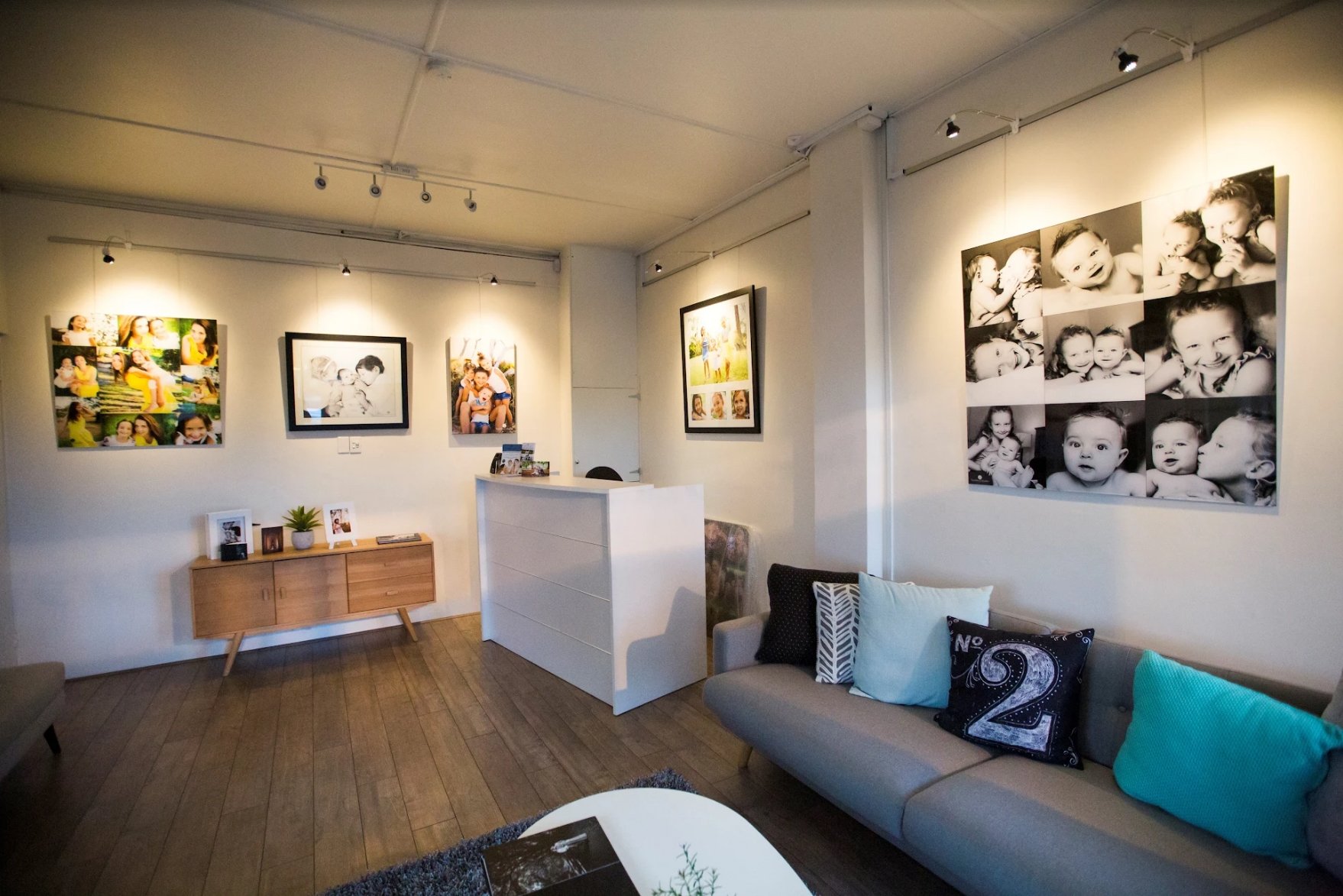 Gallery System Lighting
When it comes to displaying your artwork choosing the right lighting solution is crucial. At The Gallery System, we offer quality art lighting solutions that help you showcase your favourite pieces. Even in the most well lit rooms, the finer details in a piece can become lost. With art lighting that is specifically designed, every piece of work gets the attention it deserves. Because Gallery System lighting places the light directly on your artwork, it really brings it to life.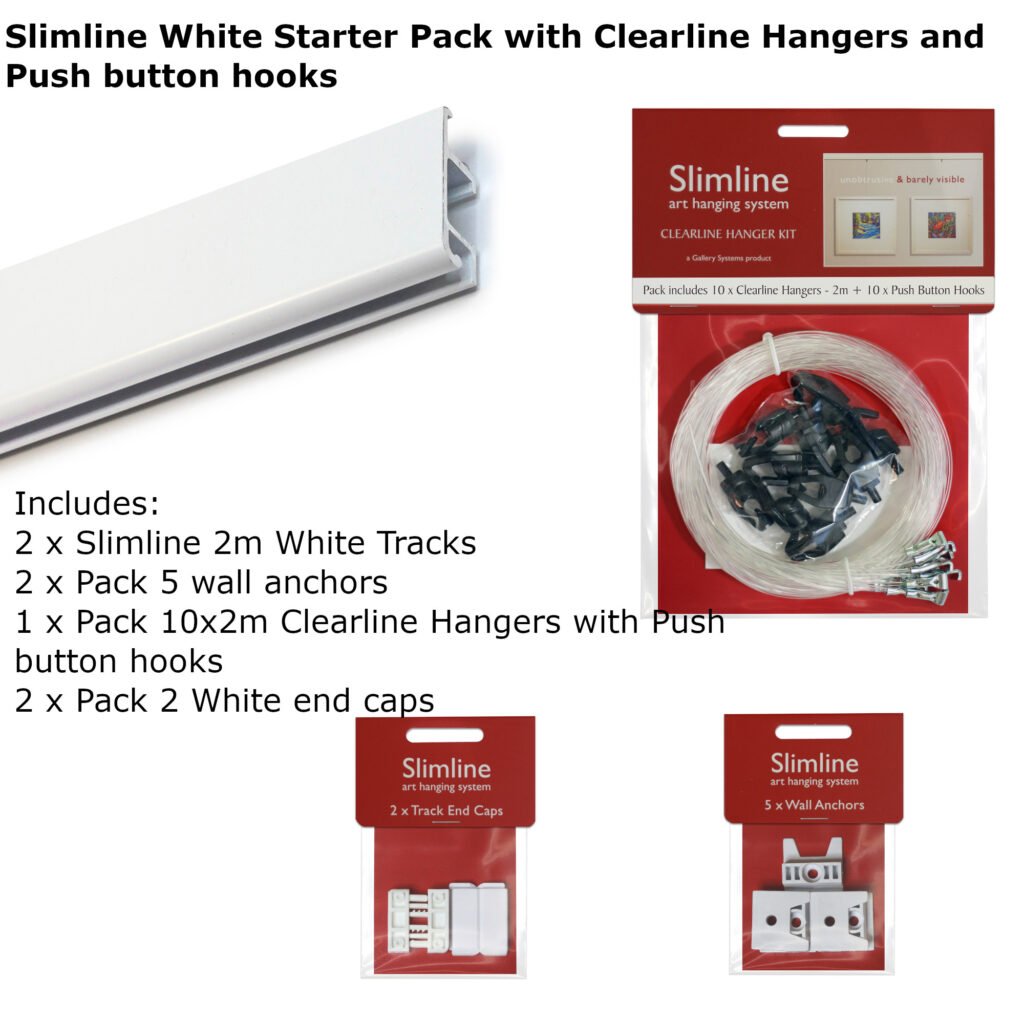 Starter Kits
These kits make ordering easy! They give you 4m of track and all the items required to get started. Options include white or silver track, plus Stainless Steel, Clearline or Clear Tape Hangers.
2x2m lengths of track
One pack of hangers and hooks
2 packs of end caps